Because of growing concerns regarding the spread of COVID-19 (coronavirus), we have decided to cancel our in-person PhD Visit Day scheduled for April 3, 2020, as well as scheduled individual visits sponsored by the department. We recognize the importance of visiting a campus when making your graduate school choice, but we hope this will not impact your decision to join our program. We apologize for the inconvenience this may cause in your decision processes.
We do plan to host a few virtual sessions with faculty and current students to replicate some of the events that you would have experienced in person. Admitted students will receive information via email regarding the virtual events. 
-CANCELLED-Friday, April 3, 2020
Sewell Social Science Building
1180 Observatory Dr
Madison, WI 53706
This site has been developed for PhD applicants who have been recommended for admission to the Graduate Program in Economics at the University of Wisconsin-Madison. Most likely you are considering several graduate programs. We believe that if you learn about our program, The University of Wisconsin, and the city of Madison you will be able to make an informed decision about where to attend graduate school. Of course, we think Wisconsin is the best choice you can make.
We have put together information about the Department, the University, and Madison. After reviewing the information if you still have questions, please contact Becca George (becca.george@wisc.edu or 608-263-3879).
All About the Department
Follow the links to learn more about the Department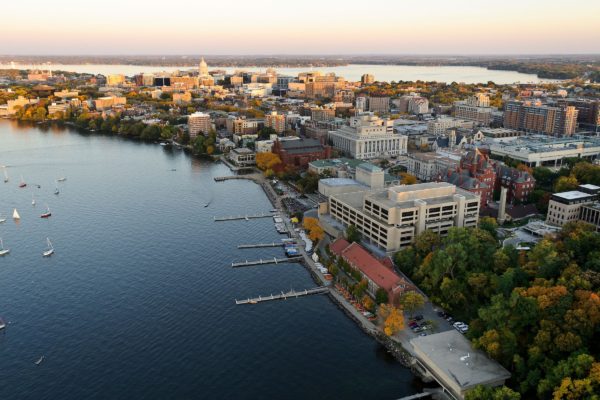 Contact Current Students
Questions? Get a current student's perspective. The link below will take you to a list of students who are happy to answer your questions about life in and out of the department.