With 1,300 undergraduate students and nearly 200 Master's students, the Economics Department at University of Wisconsin-Madison is a great resource for recruiting top talent!
Greetings from the University of Wisconsin-Madison Economics Career Development Office! 
Consistently ranked among the top programs in the world and housed within the College of Letters and Science, our undergraduate and Master's students learn quantitative and critical thinking skills while supplementing their education with additional coursework from a broad range of disciplines. The result is students with strong analytical, communication and problem-solving skills, as well as leadership abilities and a strong work ethic.
PARTNERSHIP OPPORTUNITIES
Promote internship and full-time opportunities in our weekly newsletters by emailing positions to ilsa.may@wisc.edu
Provide a business or research problem for students to investigate and present solutions to your organization. Our students have presented solutions to diversifying customer bases, expanding services to reach untapped markets, ESG stock pitches and more!
Present a professional development workshop. Previous topics have included StrengthsFinder, cracking case interviews, and industry overviews (i.e.; what it's like to work on Wall Street, at the Federal Reserve, for a think tank or policy organization, etc.)
Connect with our undergraduate economics student organizations through in-person or virtual presentations about career opportunities, current economic topics, and/or professional advice
Participate in our Lunch & Learn or Coffee Chat series where you can meet with 8-10 students interested in your organization over lunch or coffee (in-person or virtually)
Host a group of students for a site visit at your organization. Activities can include a company tour, panel discussion with employees/interns, training and/or presentation on common projects, and case study activities.
Course Spotlight: Econometrics
Topics covered include survey methods and data sources; multiple regression and analysis of variance; econometric estimation; forecasting and policy application. Our Master's students take 3 semesters of econometrics and many of our undergraduate students take 1 semester as an advanced economics course.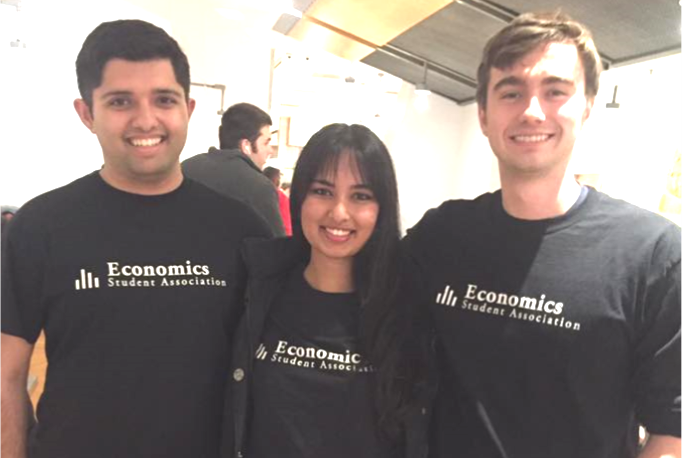 OUR UNDERGRADUATE STUDENTS
FAST FACTS
1,300 students – one of the most popular majors at UW-Madison!
30% female
48% double major
30% math emphasis track
ONE MAJOR – TWO TRACKS
We have two tracks within the major—an Economics track and a Math Emphasis track, which includes additional coursework in math, statistics, and econometrics.
STUDENTS PURSUE CAREERS IN
Banking & Finance
Consulting
Community & Social Services
Data Analytics
Economic Development
Economics/Research
Government
Insurance
International Trade
Marketing &
Communications
Public Policy & Law
Real Estate & Urban Planning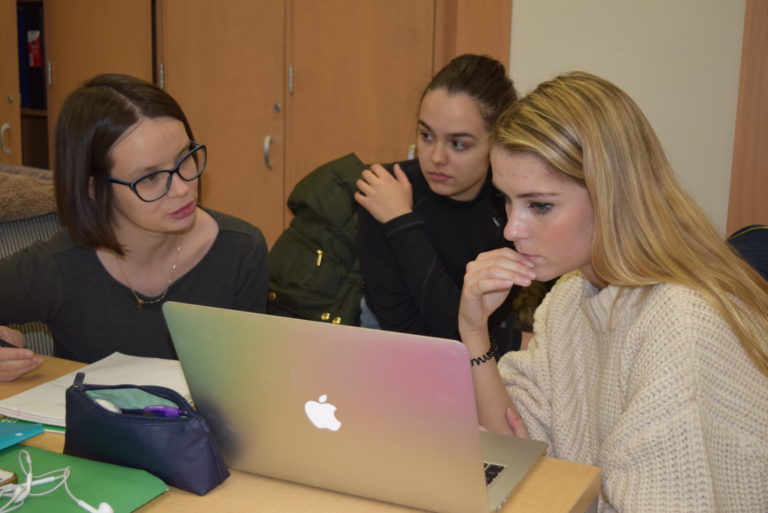 OUR MASTER'S STUDENTS
FAST FACTS
About 200 students
40% female
Ranked 5th among Master's Programs by TFE times!
ANALYTICAL KNOWLEDGE
In addition to advanced economics and econometrics courses, Master's students take elective courses based on their career interests. Some popular additional topics students take courses in include:
Data Analytics & Visualization
Machine Learning
Programming
Numerical Analysis
Finance & Accounting
Public Affairs
Marketing
WHO HIRES OUR MASTER'S GRADUATES?
Acumen LLC / SPHERE Institute
NERA Economic Consulting
Navigant Consulting
Bates White Consulting
Brattle Group
Bloomberg
KPMG
Freddie Mac
Federal Energy Regulatory Commission
International Monetary Fund
UnitedHealth Group
Vanguard