The JPGI supports the educational mission of the Economics Department through scholarships awarded to exceptional undergraduates.
JPGI Undergraduate Scholarships and Grainger Academic Excellence Scholarships recognize outstanding economics majors who have demonstrated academic excellence.
For more about these and other scholarships for undergraduates, please see the undergraduate scholarships page.
Current and previous winners of JPGI scholarships are listed below.
Juli Plant Grainger Undergraduate Scholarship recipients
| | | | | |
| --- | --- | --- | --- | --- |
| | | | | |
| Susan Jiao | Sihan Li | Bowen Liu | Yuren Sun | Nicole Zheng |
Grainger Academic Excellence Scholarship recipients
| | | | | |
| --- | --- | --- | --- | --- |
| | | | | |
| Mahima Bhattar | Corinne Cole | Zheng Ma | Prasoon Singh Rathore | Bianca Haoyang Yue |
Juli Plant Grainger Undergraduate Scholarship recipients
| | | | | |
| --- | --- | --- | --- | --- |
| | | | | Not Pictured |
| Susan Jiao | Steven Kan | Emma Lai | Yifan Wei | Simon McManus |
Grainger Academic Excellence Scholarship recipients
| | | | |
| --- | --- | --- | --- |
| | | | |
| Yige Chen | Han Jiang | Baraa Manasraah | Megan Spielbauer |
Juli Plant Grainger Undergraduate Scholarship recipients
| | | | |
| --- | --- | --- | --- |
| | | | |
| Aaron Amburgey | Travis Cao | Rebekah Dix | Jordan Owen |
Grainger Academic Excellence Scholarship recipient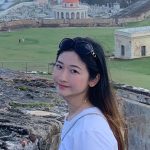 Han Wang
Juli Plant Grainger Undergraduate Scholarship recipients
| | |
| --- | --- |
| | |
| Christiana Albrecht | Siqi Li |