Current Economics PhD students are available to tutor students in economics undergraduate courses.
We encourage you to meet with your instructor and/or TA for help.  You may also contact the Economics Undergraduate Office at econadvise@ssc.wisc.edu for more resources.
Undergraduate students, please be mindful that the tutors listed here are current graduate students from the Department of Economics. As you are, they are very busy with their coursework, work obligations, and career planning. Please be respectful of their time as you email to find tutoring options and during the tutoring session itself.
Please email your request for a tutor kindly, identifying who you are, what class you are hoping to receive tutoring for, and other important details to help make this experience a success for both parties. Emailing from your @wisc.edu, too, helps to confirm that you are a current UW student (and not spam!). Always express your gratefulness!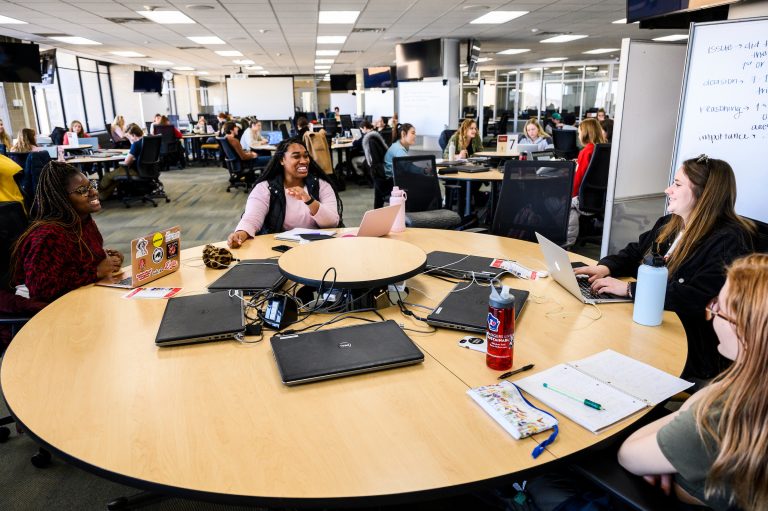 PhD Tutor List Fall 2023
| wdt_ID | Tutor's Name | Courses Available to Tutor | Contact Information | Virtual or In-Person Offerings | Hourly Rate |
| --- | --- | --- | --- | --- | --- |
| 1 | Case, Emily | Econ 101, 102, 301, 302, 701 | | In-person preferred, virtual offered | $60/hour; group rates available |
| 9 | Kirk, Jeremy | Econ 101, 301 | | In-person preferred, virtual offered | $60/hour; group rates available |
| 14 | Waldfogel, Sarah | Econ 101, calc review/practice | | Virtual | $50/hour, group rates available |
| 15 | Bass, Sarah | Econ 101 | | In-person or virtual | $60/hour for individuals; $40/person per hour for groups |
| 18 | Han, Hanna | Econ 101, 301, 310, 400, 410, calc review/practice | | In-person or virtual | $50/hour, group rates available |
| 22 | Higgins, John | Econ 101, 301, 310, 400, 410, calc review/practice | | In-person or virtual | $50/hour; group rates-$20 per additional student (ex: 2 students is $70/hr) |
| 23 | Kim, Claire | Econ 101, 301, calc review/practice | | In-person or virtual | $60/hour; group rates-add $20 per student (ex: 2 students is $100/hr; 3 is $120/hr) |
| 24 | Labrador Badía, Giselle | Econ 101, 301, 521 | | In-person or virtual | $50/hour; group rates negotiable |
| 28 | Fogarty, Michael | Econ 301 | | In-person or virtual | $75/hour; group rates negotiable |
| 29 | Pomerantz, Leah | Econ 101, 102, calc review/practice | lapomerantz@wisc.edu | In-person or virtual | $60/hour; group rates negotiable |
| 30 | Smith, Alexis | Econ 101, calc review/practice | amsmith67@wisc.edu | In-person or virtual | $60/hour; group rates negotiable |
| 31 | Qureshi, Rafeh | Econ 102, 301, 302, 310, 315, 400, 410, 441, 458, 521, 530, 570, 695 | | In-person or virtual | $50/hour, group rates negotiable |
| 32 | Tarascina, Anya | Econ 101, 301 | | In-person or virtual | $50/hour, group rates negotiable |
| 33 | Eley, Marlena | Econ 101, calc review/practice | mseley@wisc.edu | In-person or virtual | $60/hour, group rates negotiable |