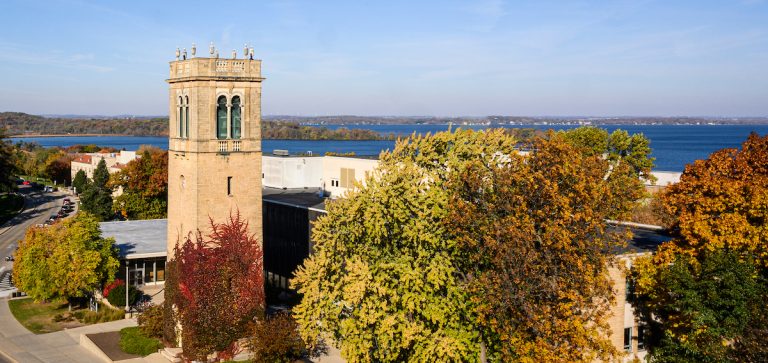 The Department of Economics, along with the Juli Plant Grainger Institute for Economic Research, is proud to host the inaugural Student Research Showcase providing undergraduate economics majors the opportunity to share their individual or group economics-related research projects as a poster in a fair/showcase-style event. Participating in this exciting event is an outstanding resume building experience for jobs and graduate school applications. The showcase will take place April 14, 2023 from 1-3pm in Carson's Upper Gully Program Room (1515 Tripp Circle). If you are an economics major and have a project you'd like to share at the showcase, read on for more info!
What is a showcase?
A showcase is almost like a "fair" where students make posters explaining their projects or research. Students do not give a formal presentation but will stand with their poster to answer questions from attendees who will be walking around learning more about the projects our students have completed or are working on. Attendees will be faculty, staff and economics students. Selected participants are encouraged to invite their own friends and family to this event celebrating their work. 
What type of projects will be considered for the showcase?
Our goal with the showcase is to "showcase" the amazing work being done by economics undergraduates. You are welcome to apply if your project is not yet completed, as long as you anticipate having preliminary results before the showcase. Projects can be formal research projects done through RA work, an independent study with faculty or an individual project done on your own, a learning experience you undertook, a project for a class or research done for a student organization. Regardless of the student organization, faculty member's department or class, the only requirement is that the topic is directly related to economics. If you share research done with a faculty member, your faculty member is not required to attend, but we hope you invite them to the showcase to see your poster. 
Who can apply?
Any declared economics major can apply. Additionally, you are eligible if the work you are doing is a small subset of a larger project run by a graduate student or professor. Even if you have already presented your project in another conference, symposium or showcase, please consider applying for the Econ Showcase.
How will projects be selected for the showcase?
The selection committee is looking for projects that would make an interesting and engaging poster, as well as projects that demonstrate the variety of projects and topics being pursued by economics majors. Projects must be related to economics. We recognize that there is work being done across a variety of other disciplines and departments that also relates to economics and economic theories/principles.
If I'm selected, what do I need to do?
First, you will need to make a poster!
For more information on what posters should look like and how to create your poster, please visit poster-creation resources from the DesignLab and the Writing Center. There is a poster presentation workshop on Monday, March 27th from 4 to 5:30 PM that we encourage you to attend to ensure your poster is looking as sharp as your peers. 

If selected, a 43" wide by 36" posterboard will be provided to you free of charge. Please make sure your images are not pixelated or blurry and are at least 150ppi in size.

You can pick up your posterboard from 7238 Social Sciences on or after March 15 during business hours. You can either have one large sheet printed professionally that you attach to your posterboard, or you are welcome to print out individual sheets of paper on your own and glue them to your posterboard. You can arrange or print your poster however you choose, as long as it looks neat, contains relevant and necessary information and thoroughly and clearly explains your project.  
Second, you will need to submit your poster.
Your poster is due and must be brought to

Soc Sci 7238 before 3pm on April 12.

Posters submitted after 3pm on April 12 may no longer be eligible to participate. We will then have your poster set up for you already on April 14 in Carson's Gully.

On April 14, you must bring any additional materials (handouts) if you wish to distribute during this showcase, but you should not make changes to your poster board after submitting it on April 12. 
Third, you will need to stand with your poster to answer questions and talk about your project with general attendees who will be walking around reading posters. 
Participants should arrive NO LATER than 12:45pm to find their poster and get settled in.

Dress is business casual.

You are encouraged to stand with your poster the entire time but can step away as needed and are welcome to walk around to look at other participants posters. 

You, or at least one member of your team, are required to stand with your poster for a minimum of one hour in total out of the entire 2 hour event. 
How to apply: To be considered, apply here before midnight CST on Monday, March 20
, 2023. Questions? Email them to
econadvise@ssc.wisc.edu