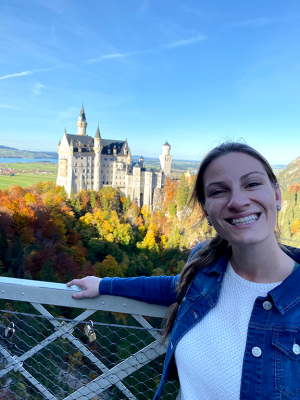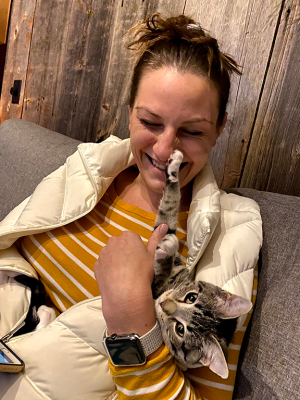 Alicia Johanning
Undergraduate Academic Advising Supervisor
Q: Where did you grow up?
A: Slinger, WI…. More cows than people, like most of small-town WI!
Q: Where did you go to college/grad school and what was your major(s)?
A: UW Madison for both. My UGRD major was English, with certificates in Education & Educational Studies, and Leadership MS was ELPA, emphasis in Student Affairs!
Q: What do you like to do for fun?
A: Looking at other people's pets, over-loving my cats, cleaning excessively, and not following recipes while cooking and baking. As my UGRD time suggests, too, I love to read. Currently digging through The Wheel of Time, it's excellent!… but my favorite book is The Book Thief (Markus Zusak).
Q: What is your favorite book or movie right now?
A: My favorite movie is V for Vendetta…… also love the books Life of Pi (Yan Martel), The Country of Pointed Firs (Sarah Orne Jewett), and obviously Harry Potter.
Q: What's a favorite trip or vacation you've been on?
A: I highly recommend going to the Austrian countryside! Mountains, fresh air, and trees for days.