Academic advising, along with general information about the undergraduate major and coursework, is available in room 7238 Social Science Building. Find us on the campus map.
Email: econadvise@ssc.wisc.edu
Phone: 608-262-6925
ACADEMIC ADVISING HOURS AND DECLARING A MAJOR: 
Drop in advising is held weekly from 10:00am – 12:00pm, Tuesday – Friday.
Exceptions:
Feb. 19th: 11:00am – 12:00pm
Feb. 28th: Closed
Feb. 26th: Closed
Mar. 6th: 11:00am – 12:00pm
March 16th – 20th: Closed for Spring Break
Students who are declared in economics can schedule appointments online with Nick Bourke, Alicia Johanning, or Erin Pankow using the Starfish app in MyUW.
Log in to your MyUW
Open the Starfish app (if you do not see it, you can begin by searching for it in MyUW and adding it to your dashboard)
Within the Starfish app, select an economics advisor's name and find an available date and time.
More help on using Starfish can be found here. If you have any questions or issues, you can email econadvise@ssc.wisc.edu.
1. Meet the following requirements before declaring the major:
Complete at least two economics courses on the UW-Madison campus.
Complete a calculus course.
Earn a minimum GPA of 2.0 in all completed economics and calculus courses.
2. Complete the online declaration form and attend a group advising session (IMPORTANT NOTE: Starting in October 2019, the only way to declare the major will be by attending a group advising session). Group advising sessions will occur weekly on Mondays each month at 10:00 a.m. and 4:00 p.m.
You will be able to sign up for a group advising session while completing the online declaration form.
The undergraduate advising office is open each weekday from 8:00 a.m. to 12:00 p.m. and 1:00 p.m. to 4:30 p.m. Drop-in advising takes place Tuesday-Friday from 10:00 a.m. to 12:00 p.m.
If you have no advisor and have questions, you may email econadvise@ssc.wisc.edu.
Meet the Undergraduate Team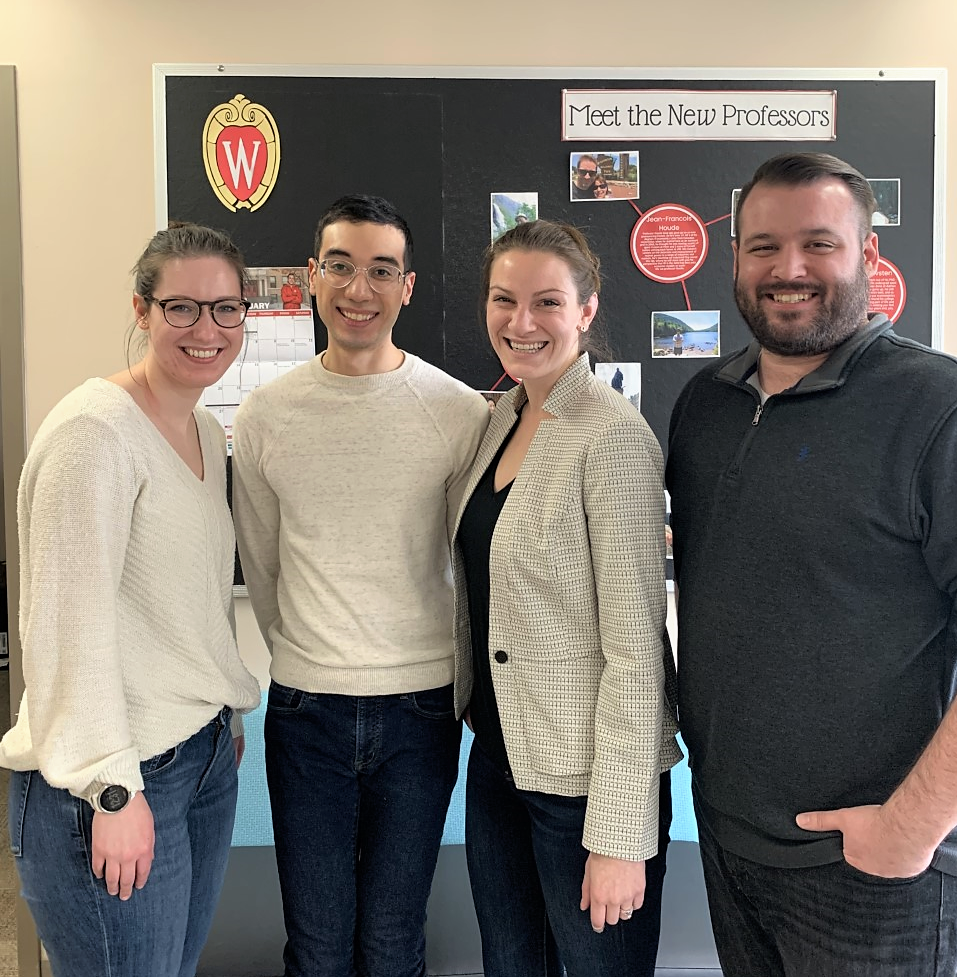 STAFF:
Undergraduate Program Coordinator
The undergraduate program coordinator, Brian Brannon can help you with course enrollment, class permissions, department scholarships, and general department questions.

Contact Information:
Brian Brannon
bbrannon@wisc.edu
econadvise@ssc.wisc.edu
608-262-6925
7238 Social Sciences
Academic Advisors
Our academic advisors can help you create an academic plan, plan for study abroad, choose enjoyable and meaningful courses, make the most of your student experience, and assist you with any other academic or life issues.

Contact Information:
Alicia Johanning (Bingen)
alicia.johanning@wisc.edu
7238 Social Sciences
Nick Bourke
nbourke@wisc.edu
7238 Social Sciences
Erin Pankow
erin.pankow@wisc.edu
7238 Social Sciences